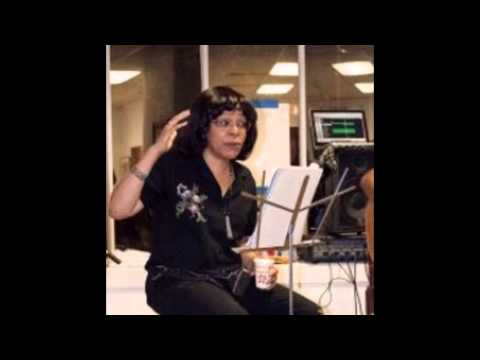 Visions Beyond Racism: A... →
April Edition of Certain Circuits
Accent-U-Ate 01/26 by Night T | Blog Talk Radio →
Public Access Television will soon air a new series, Accent-U-Ate. Tune in to get an overview of the series, some of the highlights from the first of many rehearsals; the talent thatmakes it possible and what you can expect to take away from the program. Also, if time allows, a few poems from my sixth book, Escapades. It won't be released until later this year, but it is sure to make you...
Germantown art gallery doubles as rehearsal space... →
PHOTOS: Terri Lyons & Company, iMPeRFeCT Gallery,... →
The first of many rehearsals for Accent-U-Ate. A Public Access Television show that will address the humor, joy and despair of the heart while providing enrichment and inspiration for the spirit. 
Germantown Artist Round Table →
iMPeRFeCT Gallery →
Weds January 23 7 pm Bring some wine, a bite to eat and support the arts!
Watch
From International Day of Peace
4 tags
Rehearsal for Public Access Television
Terri 'Nightowl' Lyons will have Rehearsal Night for Public Access Television Series;  ACCENT-U-ATE  Featuring Osiris 'Wildfire' Aikens, Songstress Bethlehem and trumpeter Victor Puentes Several pieces from each theme scheduled for several episodes will be recited including some from an upcoming book entitled Escapades. Wednesday January 23, 2013 7 pm iMPeRFeCT...
8 tags
Economics 101, 201 MBA, phD
Dimensions of Humor 11/24 by Night T | Blog Talk... →
Time to laugh at ourselves and other people too.  Don't you feel blessed to have a job, but sometimes……or maybe you take a second look at people who are not as bright as they think they are…or want you to think they are. There is a lot of foolishness in our society and it's not going anywhere, but looking at it with humor and saving our regard for more meaningful...
Facebook →
I've been asked to do an encore presentation.  Enjoy awesome images from the civil rights Era.
Dimensions of Hate 11/03 by Night T | Blog Talk... →
I will recep some of the feature prose from my one woman show at the Imperfect Gallery in Philadelphia addressing our history as a function of a meaningful future with sustainable change to benefit everyone. Hatred and disdain isn't necessarily thel red meat savagery that was prominent in our history. It is subtle and sometimes normalized blinding even well meaning people into promoting...
Terri Lyons →
An excerpt from International Day of Peace the took place in the Germantown section of Philadelphia.
Hope to see you Friday Night.
Poetry Corner Part 2 09/08 by Night T | Blog Talk... →
Thanks for calling folks! I'll be doing part two of Poetry Corner this Saturday Sept 8, 11:30 pm EDT
Poetry Corner 09/01 by Night T | Blog Talk Radio →
Sit back with your favorite pleasure while I serenade you with the most requested poems and prose. Tonight 11:30 pm
Poetry Corner 09/01 by Night T | Blog Talk Radio →
Sit back and enjoy verse of spirit, critical thought and healthy reflection in a half hour of poems that have been most in demand from the books Mood Swings and Midnight Alley. They are available on my website www.nightowl5869.net
I SHALL NOT WANT 08/11 by Night T | Blog Talk... →
If you are or have been a care giver, tune in for a half hour of reflection and inspiration.
Ms Fahim & Author Terri E. Lyons 07/13 by... →
An overveiw of first book Let Me Tell YouWhat Mama Said. Ancestral roots that help weather modern day storms
"Nobody knows where the nose goes when the door's closed."
– Who knows?
"Your mouth is no prayer book and your ass is no bible."
– unknown
1 tag
Wash Day from the book Mood Swing
Patience is a virtue, so I've been told. It takes time for lies to unfold. Sometimes the outcome isn't revealed until the story is old. It may be months or years for the truth to come about, Mama told me if you wash clothes long enough, The dirt will come out. Doubtful I was when I first heard the news About who was caught in a lie giving everyone permission to abuse. Something about it just...
"There's a heap that sees…but damn few that know"
– Nightowl5869
3 tags
"Nobody has ever measured, not even poets, how much a heart can hold."
– Zelda Fitzgerald
"Courageous risks are life giving; they help you grow, make you brave and better..."
– Joan L. Curcio
2 tags
Moon Dreams (Miles Davis)
  Oh, trumpeter speak to my dreams. Caress my naked soul. Soothe the loneliness that endlessly streams From my nights long and cold   Embouchure serenade Into my vulnerable spirit he invades Love my hungry nectar Dry my isolated tears Come deep into my darkness My secret place that's close and dear   Blow my sadness out of sight Full moon dreaming a dream Bringing peace into my poignant...
1 tag
2 tags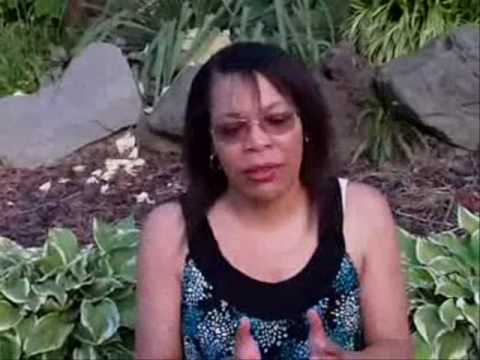 3 tags
2 tags
2 tags
1 tag
Nightmare Prayer
Nightmare Prayer   I watched a mother's heart ripped completely out of her soul. I watched her eyes not believing what she was told She has the corpse of her child to bury She has untold grief to endure Her world has turned upside down with heartache and worry And there's nothing to reassure She'll ever be the same again   Does it ever get better she cried Does the pain ever go away?   No! A...
1 tag
"I don't expect anything…. And, I expect…anything."
– Terri Lyons
1 tag
Reblog if You're a Poetry Blog
2 tags
Hegemony
I never knew the word until I heard Angela Davis speak, About a dominant culture that keeps the common man voiceless and weak. They use a kaleidoscopic lure To convince us the courts, politicians and law enforcement are fair, just and pure. Arbitrary is a tool they use to make it all seem normal. They mold our minds with tinsel grins and cups of coffee; Using jargon that's seemingly informal....
3 tags
Watch
I SHALL NOT WANT Are you a caregiver? Have you ever been?
2 tags
2 tags
"Forty is the old age of youth… Fifty is the youth of old age"
– Victor Hugo
2 tags
From the CD ' Night of Poetry and...
2 tags
New Birth
  You can't understand what the noise was all about, Unless you know what happened before. You have to get past the protests and shouts, And look at a time right after the war.   Battle fatigue and economic meltdown. Had just about worn this country to the ground, Vets needed serenity, And fulfill the dream of a comfortable life. They wanted peace and prosperity, Of a nice home and a young...
1 tag
What the Hell?
              I don't know what made me stop to look, To stand still in a world of confusion, But I used all the time it took, And finally came to the conclusion, We must have lost our minds.   We're bombarded with dizzy pursuits that lead to absolutely nowhere, Spending more than we have and haven't a dime to spare. We've been taught to believe processed foods can be healthy, While fresh foods...
6 tags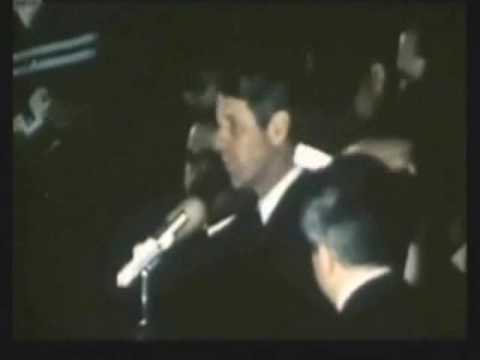 2 tags
"Ignorance allied with power is the most ferocious enemy justice can have"
– James Baldwin